Insight
The Junei Hotel Kyoto Imperial Palace West & Newly Opening The Junei Hotel Kyoto Joins Bear Luxe Japan Network
December 2, 2019, Tokyo — Today, Bear Luxe Japan (BLJ), a network of luxury travel designers and suppliers operating in Japan, announced that the The Junei Hotel Kyoto Imperial Palace West & newly opening The Junei Hotel Kyoto has joined their network.
Located in a quiet, refined nerighborhood in proximity to the Imperial Gardens and Higashiyama, The Junei Hotel's philosophy is embodied in the concept of, "comfort that satisfies the five senses." A stay here is rejuvenative, especially as it serves as a refuge in an urban center.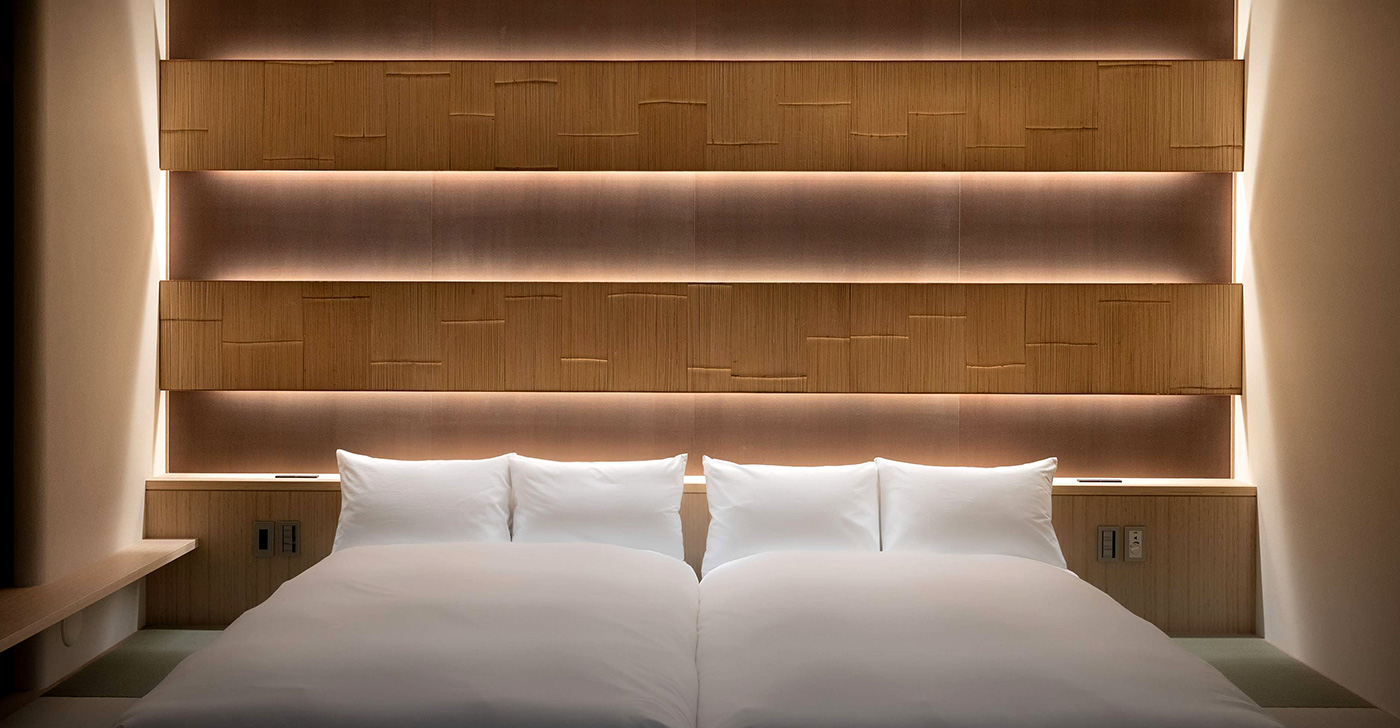 The Junei Hotel Kyoto Imperial Palace West has been named by Conde Nast Traveler as one the top ten hotels in Japan. The award comes from Conde Nast's 2019 Readers' Choice poll, and it places Junei Hotel among the World's Best Hotels & Resorts. Rooms are organized and designs to embody the "Kyo-machiya" style, which is the traditional layout of Kyoto wooden townhouses. The "Kyo-machiya" approach to space is informed by centuries of art, as far back as the Heian period of long ago (8th to 12th centuries) with further refinement through the modern era.
Opening in March, 2020, The Junei Hotel Kyoto is a delight for the senses. Fashioned by the same designer who created the renowned Kin no Take Ryokan in Hakone. A small luxury hotel with only 11 rooms with devotion to service, devotion to well-being. The new property rely upon bamboo for inspiration: With firm roots in the earth and growth stretching to the heavens, bamboo is a symbol of vitality and resilience. Its strengths is also informed by the soft rustle of of its long trunks, and the powerful sway that can handle nature's adversities. Bamboo is the primary element used in the hotel interior, from the elegant landscaping to the artisanal handicrafts in the rooms.
The move adds 106 rooms and suites to BLJ's accommodation offerings in Japan.
For inquriies contact Bear Luxe Corporation
EGG JAPAN 9F Shin-Marunouchi Building, 1-5-1Marunouchi, Chiyoda-ku, Tokyo 100-6509
TELFAX 03-6339-5061 EMAIL info@bearluxejapan.com
About Bear Luxe Japan
Bear Luxe Japan is a network of the country's leading luxury travel suppliers dedicated to providing bespoke travel experiences with a human touch. Our industry-first digital portal seamlessly connects buyers and sellers at a one-stop window for marketing materials, negotiations, reservations and payments. Our goal is to contribute to the creation of meaningful luxury travel experiences that support the further development of Japanese culture and tradition and sustain local industries.