Insight
Press Coverage - Bear Luxe Japan has been featured by TTG Asia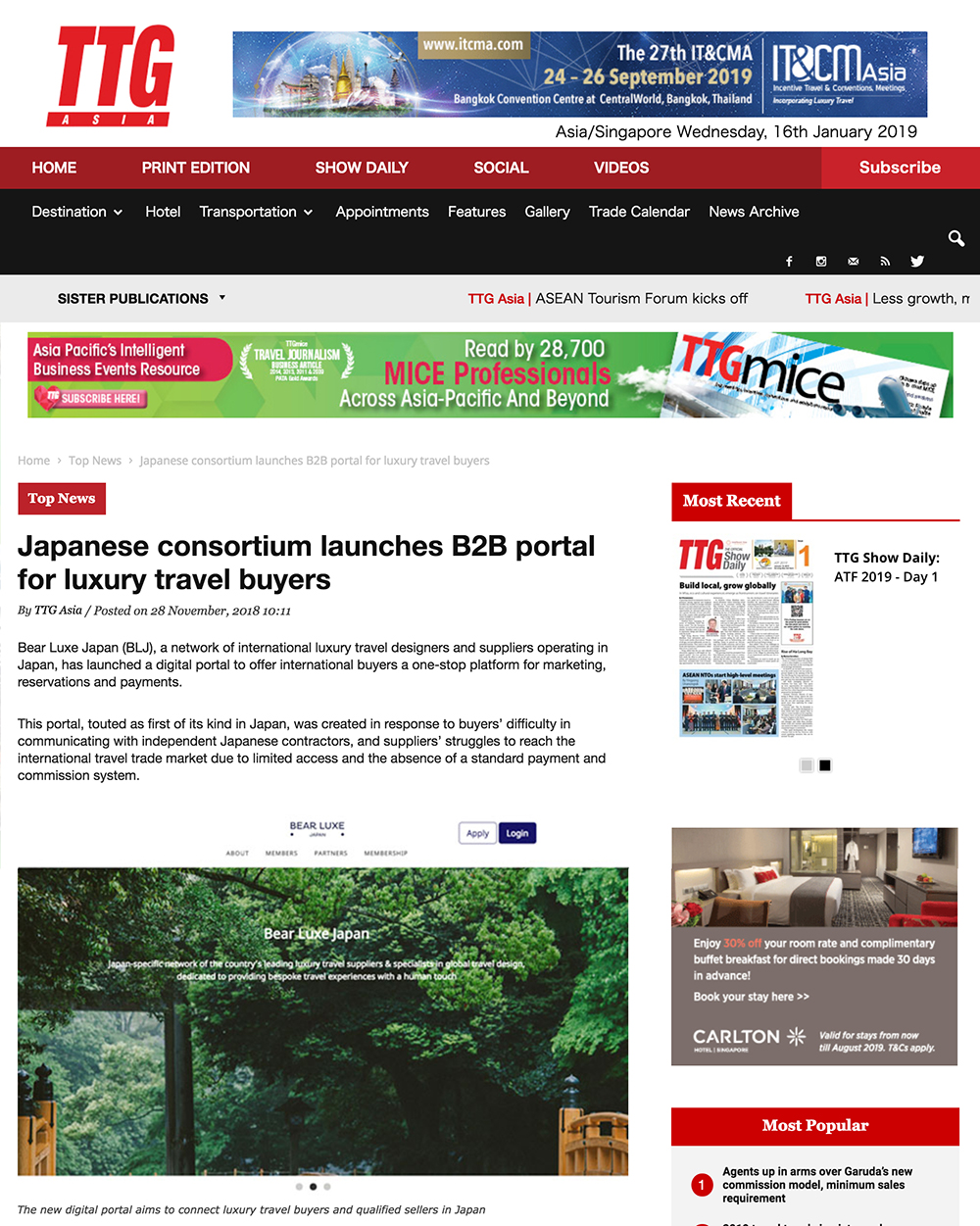 November 28th, 2018, Tokyo — Bear Luxe Japan (BLJ), a network of international luxury travel designers and suppliers operating in Japan has been featured by TTG Asia, the leading publisher and organiser of events in travel and tourism in the Asia Pacific region.
For inquriies contact Bear Luxe Corporation
EGG JAPAN 9F Shin-Marunouchi Building, 1-5-1Marunouchi, Chiyoda-ku, Tokyo 100-6509
TELFAX 03-6339-5061 EMAIL info@bearluxejapan.com
About Bear Luxe Japan
Bear Luxe Japan is a network of the country's leading luxury travel suppliers dedicated to providing bespoke travel experiences with a human touch. Our industry-first digital portal seamlessly connects buyers and sellers at a one-stop window for marketing materials, negotiations, reservations and payments. Our goal is to contribute to the creation of meaningful luxury travel experiences that support the further development of Japanese culture and tradition and sustain local industries.